Challenge to CARE was established to provide robust developmental reviews of your teams and services, enhancing your skills and ways of working to ensure you deliver better care for people. We do this by:
Strategic analysis of your service to impact on results
Developing leaders to deliver more through their teams
Focussing individuals and teams to deliver better outcomes
The pressure on services has never been greater to deliver value for money, high quality and effective services. Teams and individuals are part of this constant change and sometimes this can become overwhelming. We focus on how we support you and your team to identify what key changes you can make within existing resources which will make a positive impact on the services you provide.
Understanding change and the impact it has on you individually and collectively is the first step in taking control and moving forward to reach goals that may sometimes previously have seemed unachievable.
Providing services for people within the care sector is as demanding and challenging as it gets. Balancing the demand for high quality, effective services that deliver better outcomes, with the continuous requirement for significant levels of efficiency is THE challenge for the future. Ensuring that the service is provided with care and compassion tailored to the individual is a non-negotiable pre-requisite.
Our services and approach put CARE and compassion into practice enabling individuals and teams to overcome the obstacles that can get in the way of providing consistently high quality services.
WHO DO WE DO IT FOR?
Do you provide a service for people in a range of settings?
Does your success rely on high performing teams?
Are you required to meet a range of regulatory requirements?
If your funding or reputation depends on good outcomes – speak to us
Through combining our extensive cross sector knowledge and experience we can confidently provide services that enable teams to understand the big picture and their role within that when planning service change and improvements in their specific areas.
WHO WE ARE, WHAT WE DO, HOW WE DO IT AND WHY?
We are passionate, high quality professionals with extensive experience of the health and social care sector who support you to achieve more with the resources you already have.
Our approach is to provide a robust evidence based service that enables you to take practical steps to make a lasting difference each time we interact with you.
We believe in the power of others to clearly identify their key issues whilst building their skills and capability to develop their own solutions.
We help you to focus on what will make the biggest impact on the services you provide, to deliver outcomes that really make a difference to people - who work for you and who you provide services for.
OUR APPROACH WILL ALWAYS:
recognise your uniqueness as a client and so tailor our interventions directly to your context and challenges faced
we use evidence based tools to ensure our work with you has the maximum impact
we build your skills and abilities to clearly define the issue at hand and generate sustainable solutions
we support you bring everyone with you on your change journey and enable you to take practical steps to manage the risk if they don't
we listen, we support, we challenge, we care
WE PROVIDE A RANGE OF SERVICES:
tailored individual and team coaching to confidently tackle the challenges ahead
bespoke leadership and team development to achieve improved individual impact and service delivery
in depth review and analysis of your services highlighting good practice and providing clear recommendations for further improvement
developing practical plans for action that can be implemented immediately
stakeholder and service user engagement to gain involvement and ownership of changes required
focussed interventions that will make the biggest impact in achieving your goals
personalised interventions for teams and individuals to review their ways of working on a system and team dynamics level
extensive expertise in accelerating cultural change on a cross sector basis
MEET THE TEAM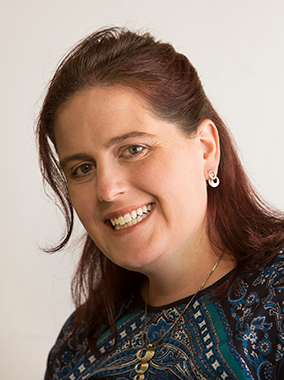 TRIONA BUCKLEY
BSc, MA, PG Dip (Coaching), FCIPD
DIRECTOR
A highly credible, organisational development specialist with extensive experience of supporting teams and individuals to achieve their full potential in a wide range of settings (with particular emphasis on multi-professional teams in healthcare).
She has a proven ability to work effectively with teams from Board level to front line developing insight and clarity on how to improve their own performance. She has significant experience in leading service improvement and transformation programmes delivering clear and tangible results that make a real difference to service delivery.
Her individual and team coaching skills have been particularly valued by clinicians working to deliver improved outcomes for patients within challenging organisational constraints.
Triona holds and extensive range of qualifications that support her practice, from her BSc (Hons) Psychology, MA in Managing Healthcare Organisations, Post-graduate Diploma in Leadership, Mentorship and Executive Coaching and a Diploma in Professional Development.
Her professional qualifications range from a registered test user for occupational ability testing (BPS Level A equivalent), as well as a range of personality assessment tools. She is also a Fellow of the Chartered Institute of Personnel and Development (CIPD) and Graduate member of the British Psychological Society (BPS).
CATRIONA SREENAN
BSoc Sci, DipSW, PQ Child Care
DIRECTOR
A trusted and valued senior manager for Children's Social Care Services, respected for improving service delivery and quality, developing robust strategic partnerships and for ensuring compliance with national standards.
She has been recognised for establishing a clear strategic vision for how high quality services are delivered, whilst being relentless in the pursuit of improvement and excellence. Catriona's passion for achieving high standards of practice inspires teams and individuals to work differently.
Catriona uses quality assurance processes and procedures to enable a clear focus for improved organisational performance. Her skills in analysing complex data to measure results and deliver improvement are central in gaining commitment from multi-agency partnerships to change how they work in order to achieve improved outcomes for children.
Catriona's professional qualifications range from Degree in Social Science (Hons) First class, Diploma is Social Work, Post-Qualifying Child Care Award and a Certificate in Leading Children's Social Care. She is a member of The College of Social Work.